CORE - our new community centre

More about us

Where to find us

SOUP, SCONE & SHARING
Five lunch times on Fridays
from 10th March to 7th April.
At 12.30 in CORE.
Come and join us to share food and friendly chat around issues that we hope will be of interest to you.
No charge for the lunch.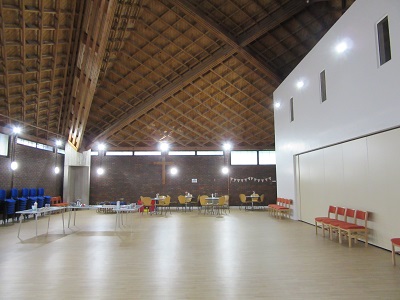 Our newly refurbished building is open for the community and for worship.

"May the Lord himself, who is our source of peace, give you peace at all times and in every way."
2 Thessalonians Ch 3, v 16a
Good News Bible.

WORSHIP
Sunday worship is at 10am
with 'CORE at 4' at 4pm.
Stations of the Cross are said during Lent, on Monday evenings at 8pm (except 20th March).
Morning Prayer is on Wednesday mornings at 9.15am.